| | |
| --- | --- |
| | Before this we show you how to handle the infected removable drive to protect your PC from virus infection. But if your pc already infected, the virus can cause many changes to your system including hide your folder and set it as a system folder file which mean you can only view when you uncheck the "Hide protected operating system files" in folder option which you can view here. |
So, reset your folder back to normal (unhide and unset from system file), you can use the command prompt by typing "cmd" in the START --> RUN. In the command prompt type "attrib -H -S C:\(your infected folder)\(your infected file including extension)" like "attrib -H -S C:\zooltech\file1.doc" or you can use asterisk character to define multiple extensions or folders like "attrib -H -S C:\zooltech\*.*"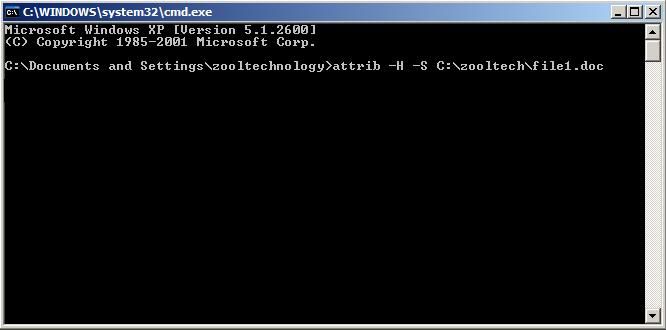 (click to enlarge)
But if the virus also disabled your command prompt, you can try this method that more easier than using the command prompt by using the Attribute Changer 6 software. Click Here to download the software.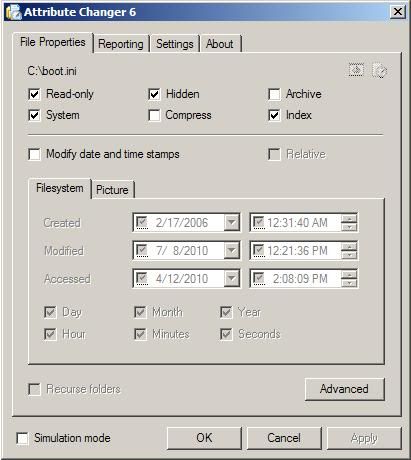 With this software, you can customize your file attributes option which you can hide or hide, set it as a system file or not and other optional setting. After install, to enable this software just right-click at any file and choose "change attributes..." and it will show the above windows. You also can do this on multiple file by highlight all the infected file and choose "change attributes..." in the right-click menu.